AffiliatePal is reader-supported. When you buy through links on our site, we may earn an affiliate commission.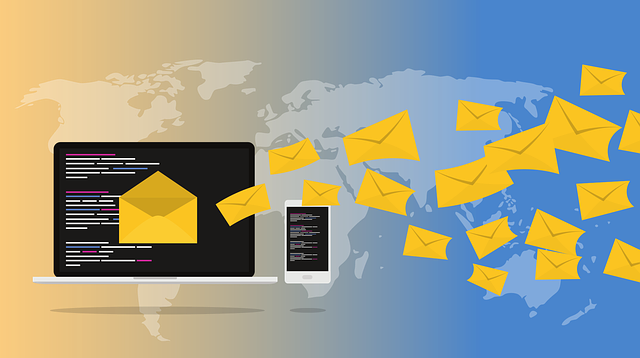 AffiliatePal is reader-supported. When you buy through links on our site, we may earn an affiliate commission. Learn more
Email marketing is the only reliable way to develop a long-term relationship with your followers. Unlike a social media following, an email list is something you own. It doesn't depend on the whims of a social media platform.
For example, Facebook has been decreasing their "organic reach" for years now.  (It has been reported that by 2016, organic reach was less than 2%.)
That means most people that follow/like you on Facebook will never see what you post on Facebook (unless you pay for their expensive ads and target your own followers).
If you depend on third party services of any kind, it is like building your online business on a foundation of sand. It could shift and topple over at any time.
That doesn't mean you should ignore these platforms, but it is better to use them to help build the assets you own. Assets that will survive when their rules change.
When done correctly, the two most valuable assets that you actually own and control are your blog and your email list. They go hand in hand. With email marketing, your blog is where people go to join your list.
This is more powerful than sending people from your blog directly to affiliate products using your affiliate links. Although that works, you only get one chance to benefit from that visitor.
With email marketing, you value starting a relationship with people over making an immediate sale. You can help people more, and introduce them to more products over time. Done well, this can dramatically increase the lifetime value of each visitor to your blog.
You may have heard the saying: "the money is in the list". It is true because your list is a direct connection with your followers.
As good as your blog may be, your past visitors won't be visiting it every day, and perhaps never again.
Your email list is a way to contact all your past followers instantly with a single email. Once you have a few thousand people on your list, this is very powerful indeed.
Basic Elements of Email Marketing
Lead Magnet – You may decide to grab a copy of my Super Affiliate Pal guide at the bottom of this page. In email marketing terms, that guide is a "Lead Magnet". Nobody will join my list (or yours) unless you give them a good reason to do so.
Signup Forms and Squeeze pages – Signup forms can be integrated in your blog pages. Again, if you decide to claim a copy of Super Affiliate Pal at the bottom of this page, you will see my signup form when you click on the book cover. I have also included a sample aweber form below (where you can signup for a free email marketing basics course). When the signup form is on a page where the only option is to signup, this is referred to a squeeze page (e.g. there are no menu items or other links on a squeeze page)
Auto-Responder Series – A series of emails that everyone joining your list gets automatically after joining (spaced out every few days depending on the schedule you setup). Use this for evergreen content that all new subscribers would benefit from no matter when they join your list.
Broadcast Emails – Emails that you send out in real time to your list or a segment of your list. These are used for time-sensitive information. People that join your list after you send a broadcast email will not receive it.
Email Marketing Platform – You simply cannot do this without an email marketing platform to handle all the details. For example, features like automated unsubscribe links at the bottom of every email you send are required, and not worth your time and trouble to create yourself, even if you are a computer programmer.
I have been using the AWeber email marketing platform for over 10 years now. They keep coming out with useful new features, and are well known for their award-winning training and support.
Below is an example of an AWeber signup form. Use it if you want to learn more email marketing basics directly from AWeber specialists.
There is no better way to learn the basics of email marketing than with a short email marketing course via email!

When joining any email list, be sure to check your "junk mail" folder (or equivalent) for the first email.
Then add that sender to your contacts. Some email services like Hotmail are very aggressive with their filtering of emails from unknown senders.
A good affiliate program to promote via email marketing can be found here. (Great for earning residual income month after month.)
2. Get a jump-start with Email Marketing
The hard part with email marketing is coming up with the content to send people, and finding good affiliate products in profitable niche markets.
If you want a jump-start on all that, consider these done for you email marketing packages.
They include done for you graphics, websites, emails, and lead magnets. Recommended affiliate products in popular niche markets are included.
I purchased an earlier version of these packages when I was first starting out, and found them to be very helpful.
Want to see how I do email marketing? Subscribe below.