AffiliatePal is reader-supported. When you buy through links on our site, we may earn an affiliate commission.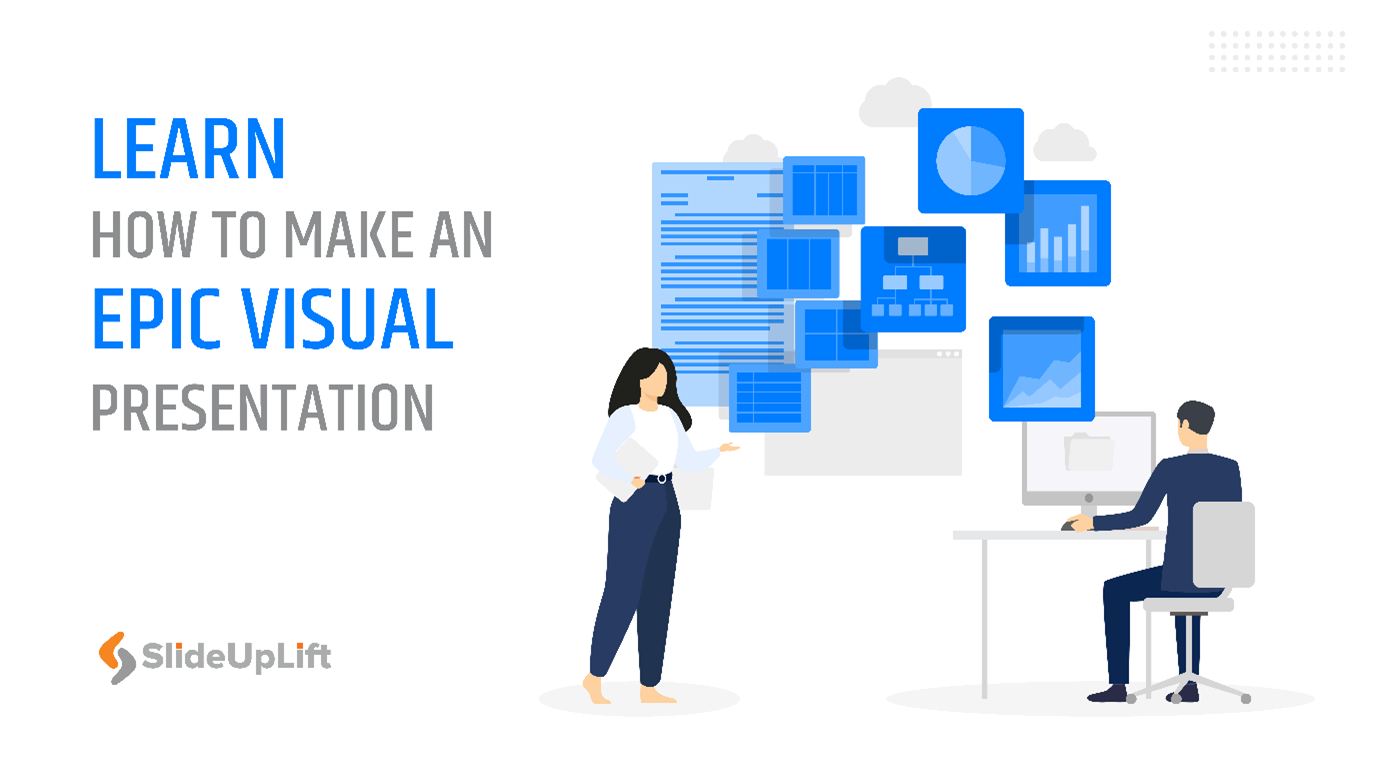 A presenter must always use compelling visual presentations to captivate his/her audience. In this blog, we'll show you how to build a sense of excellent presentation design regardless of whether you're using PowerPoint, Prezi, Google Slides, or any other presentation software.
The key to developing an excellent presentation does not lie in the software you use but rather in knowing a few universal design elements and tips that can be applied to every type of visual presentation.
And don't be scared to use any presentation templates; there are ways to make the presenting concepts in those templates your own and customize them in a variety of ways. Download Google Slides templates for your next presentation!
Let's make your next presentation on point and elegantly designed.
Optimize Your Presentation Layout
Most western languages are written from left to right, top to bottom. Knowing the natural reading order allows you to draw people's attention to certain essential elements of a slide that you wish to stress. The layout is a basic yet efficient method of controlling the flow and visual hierarchy of information.
Simple changes to the layout can help you lead your audience. To separate headlines from the body text, use different font sizes and colors. You must also take care of the placement.
There are numerous unconventional ways to build a slide, but most audience members will have to take a few beats to organize the information in their heads — that's valuable time that could be spent listening to your delivery and remembering the content.
Avoid Stuffing Your Slides With Sentences
Slides are graphic notecards that capture and reinforce essential ideas rather than the whole concept. You should give the majority of the content and information as the speaker, rather than placing it all on the slides for everyone to read (and probably ignore).
If your audience is reading your presentation rather than listening to you, it means that your message is no longer effective. Reduce your main points to keywords and utilize them to express it – try to avoid using whole phrases unless you're referencing someone or something.
Keep the Presentations Colors Simple
Use only bright and dark colors. The exceptionally bright font might cause eye strain, so use it sparingly. It is best to use dark text on a light backdrop or light text on a dark background. Avoid using strong gradients, which may make text difficult to read.
Check your company's brand rules if you're presenting on behalf of your brand. Companies often have a primary and secondary brand color, which you should use in your presentation to connect with your company's brand identity and style.
Use Easy To Read Fonts
Serif fonts (Times New Roman, Garamond, Bookman) have traditionally been preferred for printed pages, whereas sans-serif fonts (Helvetica, Tahoma, Verdana) are simpler to read on screens. These are always the best options. When selecting your font type, just keep legibility in mind.
Don't use more than one or two different font styles in your presentation. Fonts have distinct personalities and emotional effects, so make sure chosen font suits the tone, purpose, and content of your presentation.
Follow the 6×6 Rule
One of the cardinal sins of lousy presentations is packing too much content and concepts into a single slide, making it difficult for viewers to remember information. Leaving enough "white space" on a slide helps people concentrate on your main points.
Use the 6×6 rule to make your content succinct and visually appealing. The 6×6 rule states that you can only have six bullet points on each slide and six words per bullet. Some even argue that you should never have more than six words on each slide!
Leverage the Powers of Amazing Visuals
Visual components are used to enhance an interesting presentation. Consider stock photographs, icons, graphics, videos, charts, and graphs. These visual elements will ultimately contribute to the quality of your presentation design.
You should also ensure that your images accurately portray the text in your presentations. If you don't have any words on the slide, make sure they accurately depict what you're saying in your speech.
Visuals should always enhance rather than detract the audience from your presentation. However, you should also ensure that each of your presentation slides includes some form of visual representation so that you are not just delivering uninteresting text on a slide.
Highlight Key Points
Using shapes, colorful fonts, characters pointing to your content, and similar things to emphasize your vital information on either side is an excellent approach to do so.
This not only helps to hold the reader's focus on the slide but it also makes your design simpler.
Maintain a Consistent Slide Design
The next thing to consider is the design of your slide. This applies to fonts and colors, as well as other design components such as icon styles, lines, shapes, and so on.
Each slide in your presentation should have a consistent design and feel. You need to maintain the design coherent so that your viewers can see that your slides flow together and that you're still discussing the same issue.
Avoid Writing Your Presentation Notes In The Slides
The basic key to creating an eye-catching presentation design is to keep things simple. This implies that the fewer words on the slide, the better.
As previously said, your presentation should simply showcase your primary topic, a few supporting statements, and graphic components.
As a result, you should not write your presentation notes on the slide for anyone to view. This will give your viewers the impression that your slide is disorderly.
Wrapping It Up
It may seem simple, but creating a visually appealing presentation is tough. There are several aspects and little things that can make or break your whole presentation.
However, if you follow all of the points given in the above blog and conduct some study and analysis on your own, you'll be good to go, and your feedback will almost certainly be favorable. If you think that we have missed any important point in the blog, feel free to share that in the comments.