AffiliatePal is reader-supported. When you buy through links on our site, we may earn an affiliate commission.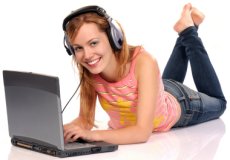 Affiliate programs allow you to make money by featuring their products on your blog or website. The trick is to learn how to find good affiliate programs that are worth your time and energy.
What is an affiliate program you may ask? In a nutshell, as an Affiliate registered in an affiliate program you don't need any products of your own to sell.
You don't need to collect money from customers online. You don't need to worry about customer service. The merchants that offer the affiliate programs do all that.
Instead, you use special "affiliate links" on your blog or website to link to popular products on merchant websites that have affiliate programs you have joined (for free). The affiliate program will provide you with your affiliate link(s).
When people you refer via your affiliate link buy something, you earn a commission. You will typically get paid via Paypal or direct deposit in your bank account, depending on the Affiliate Program and your preferences.
How to Find Affiliate Programs
One way to find affiliate programs is to add the words "affiliate program" to the end of Google search terms.
For example, you could search Google on "dog training affiliate program" or "video game affiliate programs". You would find plenty of opportunities in those niches.
You can also go to any merchant website in your niche market and look for an "Affiliate Program" link in the footer of their website.
You would find those merchant websites by searching Google on popular keyword phrases or potential products based on the topic of your website, but without the "affiliate program" extension.
The one affiliate program you can join that has products you can promote in virtually any niche is the Amazon Affiliate Program (also referred to as the Amazon Associates Program):
https://affiliate-program.amazon.com/
Although commission percentages are relatively low at Amazon, the trust factor Amazon has with people is very high. That means higher conversions and more sales.
You also get credit for anything your referral buys at Amazon within 24 hours, not just the product you refer them to on Amazon. I have received commissions for lots of things that were completely unrelated to the Amazon products I referred my website visitors to.
This works because Amazon sells everything under the sun, and when you send people to Amazon they may just decide to purchase something else they need as long as they are there anyway.
Amazon is just one example. Most companies have affiliate programs these days.
Another way to find affiliate programs is with Affiliate Networks, where you can join hundreds of affiliate programs all under one roof.
Then search for products you can promote from their dashboard. They have affiliate products for virtually any niche market you can imagine.
Affiliate networks typically require you to specify the website or blog you will promote the products on.
That is a good reason to make creating a basic blog or website your first priority. Wealthy Affiliate is a great place to learn how to do that with affiliate programs in mind.
Then try joining some of these networks (there is no cost to join affiliate networks). Here are a few well known Affiliate Networks with lots of affiliate programs:
https://rakutenmarketing.com/affiliate
https://accounts.clickbank.com/marketplace.htm
https://www.shareasale.com/out-programs.cfm
Note: these are also places where you can find affiliates for your own products if you decide to go that route.
There are many others. You will find well-known brands that run their affiliate programs through networks like these. Not all of them advertise that fact from their own websites.
In that case your Google searches may not locate those affiliate programs. That is where searching inside the affiliate network dashboards comes in handy.
You will find there are big differences in the competing networks. Some have lots of well known brands and lots of physical products you can promote, but the commissions are generally quite low (e.g. many are between 5% and 15%).
Other networks have less well known products, but many digital download or online only products/services where the commissions are much higher (and can often be recurring monthly commissions). Speaking of recurring monthly commissions, check out the best residual income affiliate program I have ever been involved with.
Affiliate networks are "transparent marketplaces", which means they report on metrics to help you understand how much money other affiliates have been making on a particular affiliate program within their network.
This helps you to choose the programs with the most profit potential.
Metrics like epc (average earnings per hundred clicks) will help you understand that it isn't all about the commission percentage. Sites that have a higher conversion rate can make you more money even if their commission percentage is lower.
Higher epc also means those products are probably more popular, which means they may be a better fit for your target market. The metrics provided by the affiliate networks will help you to make decisions with that in mind.
Want to learn more about affiliate marketing?