AffiliatePal is reader-supported. When you buy through links on our site, we may earn an affiliate commission.


What started as a form of personal online diary writing has evolved to become a huge business now. You will find thousands of bloggers around the world. Many of them make money from their blogs and have made it blogging their profession. You can too. It is easy to set up a blog and start blogging. You don't have to be a technical expert. Blogging could be the answer if you are wondering how to earn money online.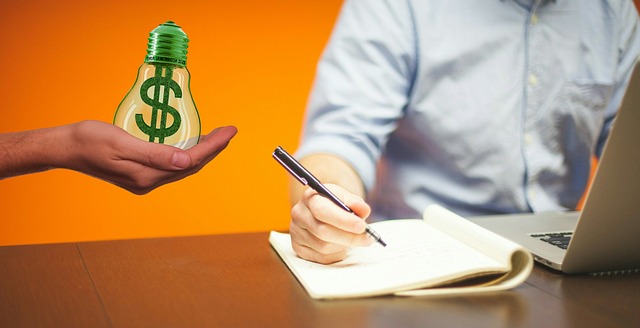 How Much Money Can Bloggers Earn?
The potential is huge, virtually limitless. Celebrity bloggers are known to earn anything between 20,000 and 30,000 dollars each month. Adam Enfroy, who runs a blog on blogging, has earned more than $1.5 million in just two years. Sadly, everyone won't be able to monetize a blog. Its income potential depends on factors such as the niche, your monetization strategy, and how effectively you implement the strategy.
How Long Does It Take To Make Money Blogging?
Most people start blogging while they are still earning a salary or doing some other work. Many hope that one day they can leave their job and make realistic money from their blog. But how long it might take is always different for each blogger.
Some people may start earning $100 a month within a very short time but for others it may take much longer. It all depends on how well you are marketing it and how much web traffic the blog is getting.
How to Make Money Blogging in 2022
There are several effective strategies to make your blog a success. You can certainly make it a good business.
Build your online presence – First, create a blog. You can start one on WordPress, Wix, Weebly, LinkedIn, or Squarespace. You will find many free templates to work with. If you want more than a basic design, then you can buy a template and integrate it with your blogging platform.
Choose a profitable niche – Nice refers to the topic on which you want to blog. It could be anything – travel, money matters, cooking, photography, cars, or gardening – anything that appeals to you. Select the niche depending on your interest or knowledge, competition, and monetization potential. For example, you can be an authority on travel, but this space is already crowded, which means, blogging for money could be difficult. So select the niche carefully.
Get creative – You already have the template. But can you add something to it to make it look more appealing? If it is a common template then there could be similar-looking blogs out there.
Build a reputation – The best way to build a reputation is by establishing yourself as an authority in the niche. You can post useful content if it is an area where you excel or if the topic interests you. If the niche is something else, then you can invite experts in the field to publish articles on your blog. You can also ask online influencers to speak about your blog. Of course, for this, your blog must already have good content published. Market through social media channels to reach out to a wider audience.
Collaborate with experts – You can also work closely with an expert in the field. This will increase your exposure. For example, you can exchange articles with back links. Here, you write for another blog with a back link to yours. This means, when the readers click on the link, they will visit your blog.
Promote and grow – You can make profit from blogging only when it receives a good number of internet traffic. This is why you have to optimize for SEO so that your blog achieves a good rank on search engines, especially Google. Write for targeted keywords. There are many keyword tools that will help you find out what words the users are using to find websites and blogs in your niche. SMO or Social Media Marketing is also important. Build a social media strategy. This should include Facebook, Pinterest, LinkedIn, and Instagram.
10 Ideas to Make Money Blogging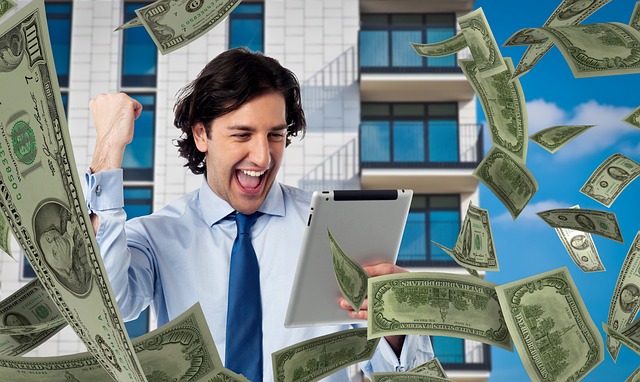 You can start with no money and still make your blog a huge hit. It can quickly become a full time profession. Here are 10 great ideas for you –
Write sponsored product reviews – Write reviews of different products such as those on the website, because many customers will like to read a review before buying. Many businesses pay bloggers to publish reviews on their websites. You can reach out to the brands in your niche to see whether they would be interested. This will cost you nothing. If they agree, then you will make money from the review.
Sell advertising placements – Businesses also place their advertisements on blogs. Once again, you can approach the ones in your niche and offer them advertisement space. Negotiate a good price. Or, you can use an advertising network like Google AdSense. When you sign up with AdSense, Google will place advertisements on your website. Google will share revenue for each impression or click on these links. You can make decent money each month if your blog is receiving good online traffic.
Join an affiliate marketing program – In affiliate marketing, you recommend products to the visitors on your blog. You earn a commission when they click on the link and buy. You don't even have to own a product. Just write about other products, join the program, publish the link, and you can make money. This is one of the best ways to make money from blogging.
Offer services or provide consulting – You can provide consulting service if you are an expert in the niche. You can solve problems, offer tips, workshops or classes, and demand money by the hour. This is a quick online way of generating revenue.
Offer paid subscriptions – You can start a newsletter and charge people for membership. They will pay if you are offering highly valuable information or knowledge.
Sell digital products – Online courses and ebooks are good examples of digital products you can sell from the blog. You just have to create the product once. You can then sell it again and again to various customers.
Sell physical products – Loyal readers may even purchase physical products from you. It can be posters, mugs, t-shirts, and fridge magnets. You can even custom-print on the product through a service like Printify or Printful.
Create a membership community – Through the paid membership program, you can offer exclusive content, such as courses and handbooks. Members can also have exclusive access to special discounts and offers.
Monetize YouTube videos – Video marketing can help you maximize affiliate earnings. It is easier to convince people to purchase through branded videos, perhaps through a tutorial or a review.
Produce a podcast and get a sponsor – Podcasts are very popular now. Produce a podcast and approach brands asking for sponsorship. You can offer advertisement space.
Turn your blog into a money maker. Start a blog free and with great ideas and good marketing, you can easily earn a living by creating a blog.