AffiliatePal is reader-supported. When you buy through links on our site, we may earn an affiliate commission.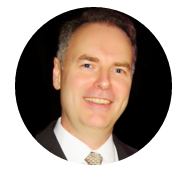 Hi, I'm Brad. This is my site where I cover the basics of affiliate marketing, and share affiliate marketing strategies.
I've been an affiliate marketer for well over 10 years. I have experienced a lot of ups and downs during that time. Things that used to work extremely well (in Google) no longer work today.
As a result, I have gone from a full time affiliate marketer back to doing it part time. I find I enjoy it much more when my affiliate commissions are in addition to the stable income I get from a traditional job.
I like building websites and everything else that goes along with affiliate marketing. For me at this point it is a great hobby.
The income it earns is a bonus, although I probably wouldn't like it so much without that kind of monetary feedback.
The appeal is to always be learning and thinking of interesting ways to do affiliate marketing. The amount of income I earn is a key indicator that tells me when I am doing it right.
If you want to learn some of my best strategies, download my free Super Affiliate Profit Power guide below.
Contact alan.prescott@affiliatepal.net for any questions about this site.