AffiliatePal is reader-supported. When you buy through links on our site, we may earn an affiliate commission.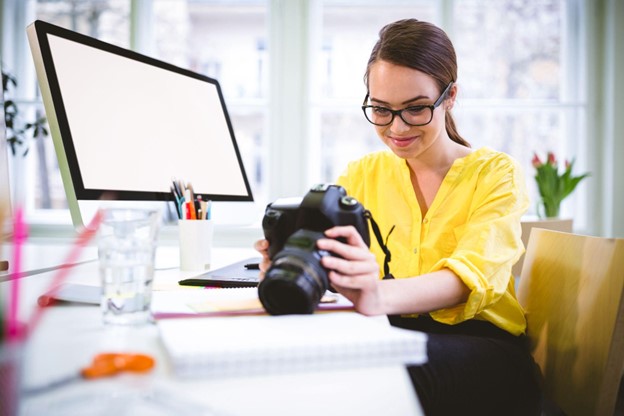 Advertising is a complex process where you work to engage your audience in a creative, thoughtful, and enticing manner. From your brand-specific colors to the words you put out on your posts, advertisements require creativity to attract people.
The best campaigns find ways to be concise while providing value. People don't like to work hard to understand, and clear communication paired with a creative delivery will effectively drive traffic. Here are some helpful tips to be more creative with your advertising campaigns.
Keep It Simple
One of the most crucial rules to live by in advertising is keeping it simple. Use only one or two claims to bring attention to your brand, and use those same cues throughout your ads. It will help people associate that phrase or line with your business immediately as you develop and grow.
Think about what your brand is all about and how you can sum it up in a quick phrase or just a few words. Think about FedEx's "Always First" or McDonald's "I'm Lovin' It" – they are catchy but short and sweet and right to the point of the matter. 
Make it Interactive
An excellent way to get people to like you is by allowing them to tell you about themselves. Everyone has a story, and they love the ability to share it. Think about adding that into your advertisements, either by a quick quiz or survey. You can obtain valuable feedback that will help propel your next moves, and it will leave people feeling good about being able to share their opinions and experiences.
Add Humor
People need humor now more than ever, given the isolated and dire situations surrounding the COVID-19 global pandemic, gas prices, and more. Creating an inside joke with your prospects or making your tagline humorous and catchy is going to help develop that foundation of knowledge with clients and make others recognize your brand.
Showcase Products in Video Ads
If your primary advertising method is through video – and you should be using video within campaigns (it is an intensely popular way that people digest businesses), think about being demonstrative. 
Show your product or service in use for a person who's encountered a problem where your brand gives them the solution. It's an effective tool that provides a ton of value for those watching and compels them to find interest in how your product or service solves a challenge.
Be Original
Finding rare or surprising elements is bound to catch your audience's attention. Moving away from the obvious and "thinking outside the box" with unique ideas and features within your ad will provide creativity, but your competitors will be jumping on the bandwagon and stealing those ideas for their ads, too!
A great example of originality is Coca-Cola's 'inside the vending machine' visual for their commercial ad entitled "Happiness Factory."
Outsource for Creative Advertisements
When all else fails or your marketing team just can't find the right way to catch the eye of your prospects, consider outsourcing for creative services.
If your business has the means, it can be beneficial to have an outside party looking in and developing campaigns surrounding what your brand has to offer. 
For example, Pathlabs services is a digital media partner that can provide creativity and ensure that your SEO is optimized and show you metrics to track the effectiveness of each campaign ad. In addition, outsourcing services can evaluate your audience to find the best platforms and channels to focus your ads and succeed.
Try, Try Again
It may take time and some experimenting to decipher what creative factors work with your prospective customers and draw them in to ultimately buy your product or service. Take time to focus on your customer and tap into their emotions, so you can appeal to them, since they are the most essential factor in your campaign decisions. 
Work to find a simple, yet compelling slogan or catch phrase that can be easily associated with your brand. Strive for originality and consider outsourcing for more creative ideas. Remember to keep track of what works and what doesn't, and consistently measure the response to each campaign so your future ads will be more effective.